Packing Assistance
If safely packing your fine china and fragile heirlooms is more than you wish to tackle, let Dial-A-Move's trained professionals handle the task. Whether it's preparing just a few boxes for transit or packing the entire home, Dial-A-Move can tailor the job to your specific needs. If you wish, we can also provide you with all the necessary professional materials to pack everything yourself.
Packing Materials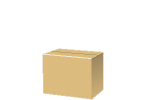 1.5 Cubic Foot Carton
small carton ideal for heavier items such as books, compact discs and record albums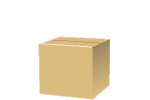 3.0 Cubic Foot Carton
medium carton that can be used for pots and pans, toys and small appliances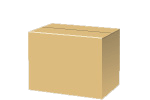 4.5 Cubic Foot Carton
medium carton used for items like lampshades, board games and linens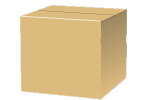 6.0 Cubic Foot Carton
large carton that should be used for lightweight, bulky items such as large pillows, down comforters and blankets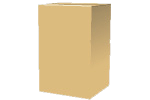 Dishpack
extra sturdy medium carton for fragile items including dishes, china, crystal and glassware, with carton dividers available for additional protection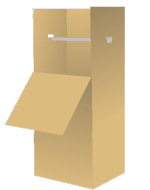 Wardrobe Carton
large carton with a hanger bar, ideal for transporting clothing from your closet or for hanging drapes
Tape, mattress bags, and packing paper also available.
What Items Can't I Pack?
Listed below are some of the common items that are not allowed for hauling because they present a hazard or are perishable:
Aerosol Cans
Ammonia
Ammunition
Car Batteries
Charcoal/Lighter Fluid
Chemistry Sets
Cleaning Solvents
Darkroom Chemicals
Fertilizer
Fireworks
Fuels/Oils
Household Batteries
Kerosene
Liquid Bleach
Liquid Toiletries
Loaded Guns
Matches
Nail Polish
Nail Polish Remover
Paint Thinners
Paints/Varnishes
Pesticides
Poisons
Pool Chemicals
Propane Tanks
Sterno Fuel
Weed Killer
Perishable items including food, plants, or living things that may die or spoil during transit.